On Mondays and Thursdays for the past 12 weeks, Brighid O'Shaughnessy and a dedicated group of AP Psychology students at Al Raby High School (on Chicago's west side) have come together to work on special project.
Along the way, the students learned to separate some of the truths and myths about mental illness; listened to guest speakers who shared their own experiences with things such as anxiety, bipolar disorder, and depression; and ultimately interviewed people in their own community about mental health issues following the documentary ETD-style.
In March,
we posted
students perceptions of mental illness from earlier in the project.
Come join us for the performance on May 24th to see the culmination of this 3-month residency
!
May 24 - Original performances at Al Raby High School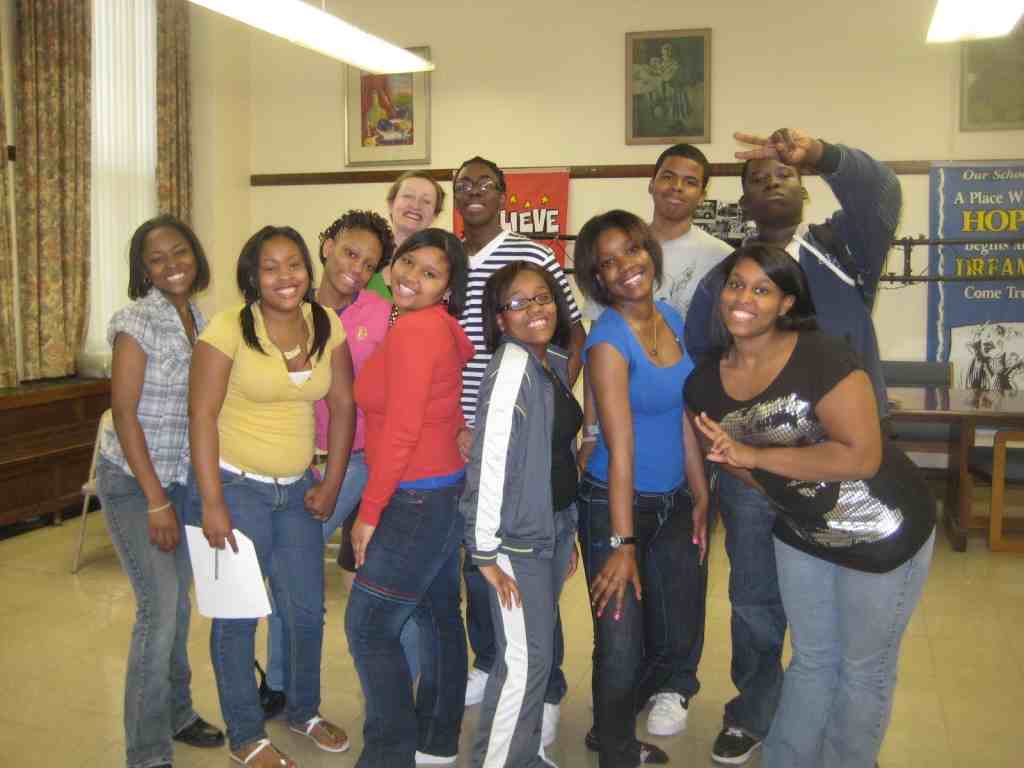 AP Psychology Students from the Class of 2011 (pictured above with Brighid O'Shaughnessy) will explore how mental health issues show up in their own lives through dance, monologues, and scenes.
May 24, 2010 -- Two performances - 9:15 am and 5:00 pm --- Al Raby Auditorium --- 3545 W. Fulton Blvd. (across street from Garfield Park Conservatory) Open to the public.